Buying a home can be exciting and fun, and building a custom home is even better. A custom home in a new home community will look amazing and have all of the latest amenities and features. Plus, you can add or takeaway features and rooms as you see fit. Turn to Regency Builders, LLC., to learn more about our custom home communities in Amherst, NY.
We're a Custom Home Builder
Our team of builders has years of experience in the home construction industry, and we pride ourselves on our attention to detail, quality workmanship, and flexible services. Our primary goal is to work with you to build a home that suits your needs. We make sure the exterior complements the beautiful landscapes surrounding Amherst NY, and we make sure the interior matches your preferences to the letter.
That's why we work with only the best subcontractors and vendor partners to provide you with a custom home that will be a dream come true.
If you would like to learn more about our new home community constructions in and around Amherst, NY, give us a call today at 716-517-7439. We can discuss lot prices, construction options, locations, and other exciting home options.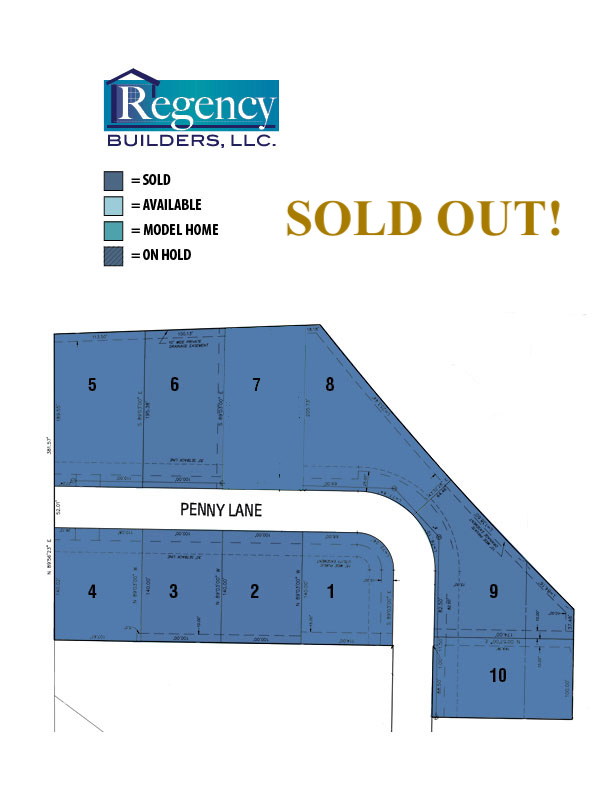 Limited homesites available. Homes starting in the mid $500,000's.
Call Regency Builders at 716-517-7439 today for more info!